Iron Mountain is ramping up the size its data center business with the acquisition of all US assets belonging to colocation and data center services company, IO Data Centers US. These comprise four data centers in the states of Arizona, New Jersey and Ohio.
The $1.315bn transaction could cost the company up to $60m extra based on future performance as well as adjustments to be made as a matter of formality.
Clambering up the cliff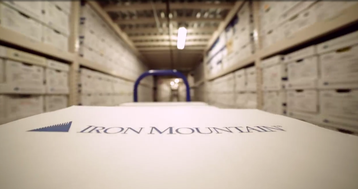 The data centers total 728,000 square feet (67,600 sq m) of technical space and a capacity of 62MW, with potential to build another 77 MW in Arizona and New Jersey. 
The records management company has been hard at work developing its data center footprint this year, having bought Fortrust for $128m and agreed to buy two Credit Suisse facilities in the UK and Singapore, as well as having launched a 10.5MW site in Northern Virginia.
Once it closes its acquisition of IO's US locations, the company's capacity will reach 90MW, with another 26MW under construction, and the potential to build an additional 135MW.
"We continue to experience strong demand and growth in our data center business, with a focus on establishing a presence in the largest global markets for colocation and enterprise customers," William L. Meaney, the company's president and CEO, said.
"Our strategy includes organic expansion within our existing footprint, greenfield development in the largest US markets such as our newly opened campus in Northern Virginia, and targeted acquisitions of properties with customer profiles that closely mirror our own."