US records management and data center company Iron Mountain plans to acquire Mag Datacenters, the operator of colocation business Fortrust, for $128 million.
Fortrust operates 210,000 square feet (19,509 sq m) of space in Denver, of which 71,000 sq ft (6,596 sq m) is rentable colocation space. That space provides approximately 9MW, with an expansion capability for an additional 7MW.
A growing business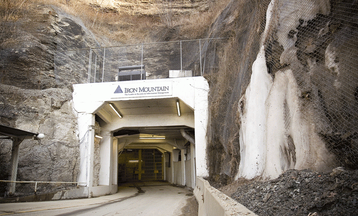 "Iron Mountain has operated in the data center business for more than 20 years and delivered consistent, solid internal growth," Mark Kidd, SVP and GM of Iron Mountain Data Centers, said.
"This acquisition, together with Phase I of our Northern Virginia campus, will bring total capacity to more than 30MW with the ability to expand to more than 70MW across our data center properties."
Steven Knudson, CEO of Fortrust, added: "We are excited by the potential this transaction with Iron Mountain represents, giving our customers access to a larger portfolio of locations and services while still receiving the highest level of customer service and operational quality Fortrust has delivered for over 15 years."
The acquisition is expected to be completed before the end of the third quarter, with Iron Mountain hoping to fund the purchase with a $73.5 million in stock and $54.5 million in cash.
Iron Mountain president and CEO William L. Meaney said: "Together with our existing data centers and completion of the first phase of our Northern Virginia data center campus next month, this acquisition will strengthen the foundation of a long-term growth engine and help accelerate the growth in our Adjacent Businesses."
In addition to its Northern Virginia campus, Iron Mountain operates a data center in Boston, as well as a facility in a former limestone mine near Pittsburgh.