Iron Mountain is planning a 330,000 square foot data center in Des Plaines, Cook County, to be built in two phases over the next five to six years.
According to local newspaper Journal & Topics, the facility is likely to be classified as a 6B special commercial and industrial development by the City Council, giving Iron Mountain a sizeable tax reduction.
Worth it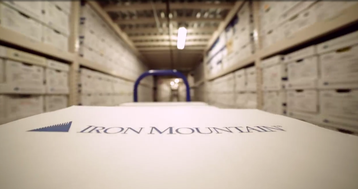 If approved, the scheme will lower the assessed value of the property from 25 to 10 percent for a decade, gradually increasing to 15 percent in 2029, 20 percent in 2030 and returning to the 25 percent baseline in 2031.
Even at a reduced rate, the Illinois facility will increase local tax contributions by a significant margin: instead of the $203,173 expected if the site remained undeveloped, Iron Mountain will pay $847,852 in property taxes over the next six years, as well as $850,000 in utility tax revenue.
Once the data center is fully built out, the company is hoping to employ between 30 to 50 people on long-term contracts.
Originally a document storage specialist, Iron Mountain is re-inventing itself as a digital storage provider and has massively expanded its data center footprint in the past two years, acquiring Fortrust and IO Data Centers' US assets, as well as EvoSwitch NL and two Credit Suisse facilities.
The company has grown organically, too, launching its own massive construction projects in Northern Virginia and Phoenix.
Including all of the above, Iron Mountain owns and operates twelve data centers across North America, Europe and Asia, three of which run entirely on renewable energy.