Iridium has written to the Federal Communications Commission (FCC) to urge the regulator to reverse its approval for Ligado's terrestrial wireless plans.
The timing comes just weeks after Innovation, Science and Economic Development Canada (ISED) rejected Ligado's application for authorization due to GPS interference concerns.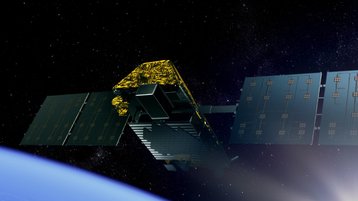 This rejection has been used by Iridium as part of its own efforts to urge the FCC to rethink its approval of Ligado's application to deploy a 5G network using L-Band spectrum.
Ligado had sought similar approval from Canadian regulators, however, this application was rejected over GPS interference concerns.
In a letter to the FCC from Iridium vice president Kara Leibin Azocar on June 9, she urged the regulator to overturn the authorization.
"Three years after adoption of the Ligado Order, the interference risks identified by myriad affected stakeholders not only remain valid, but are now supported by concerns raised by Canadian regulators who have explored the issue as well," said Azocar.
"The well-supported objections from the federal government, stakeholders representing a broad cross-section of federal and commercial users of L-band satellite services, and now Canadian regulators convincingly demonstrate the unacceptable and detrimental risks of interference from ATC services authorized by the Ligado Order. The public interest requires that these facts be taken together to stay and reverse the Ligado Order."
Iridium's objection to Ligado is nothing new, with the company joining 90 other organizations earlier this year in writing to Congress and the Biden Administration to analyze the potential interference issues related to the Ligado Order.
Ligado Networks has had a storied history. The company was originally founded in 1998 as GEO satellite operator American Mobile Satellite Corporation. It was later renamed Motient Corporation, then Mobile Satellite Ventures after merging with TMI Communications, and then renamed again to SkyTerra Communications.
SkyTerra was acquired by Harbinger Capital Partners and renamed LightSquared in 2010, but filed for bankruptcy in 2012, emerging as Ligado. LightSquared previously planned to offer a 4G LTE network with its L-Band spectrum, but was blocked by the FCC over GPS interference concerns.
The reborn Ligado gained approval from the FCC to use its L-band spectrum for 5G in April 2020 despite opposition from the Department of Defense and the GPS community.
Ligado currently operates three satellites: the single SkyTerra satellite, launched in 2010, alongside M-Sat 1 and MSAT-2 which were launched in the mid-1990s. The company has recently partnered with Viasat, Skylo, and Omnispace for its direct-to-device IoT and 5G services.
Last year saw Inmarsat file then dismiss a lawsuit against Ligardo over some $400 million reportedly owed for Ligardo's use of Inmarsat's L-band spectrum as part of an agreement signed in 2007 and activated in 2010. Some analysts predicted the lawsuit could have pushed the company into bankruptcy again.