For the first time in twenty years, a cross-channel submarine cable will connect the capitals of France and the UK.
The Ireland-France Subsea Cable (IFSC) system, originally designed to connect Cork, Dublin, Lannion in Brittany and Paris, will now offer a direct route between Equinix facilities in Paris and Slough, a data center hub in the outskirts of London.
Roastbeef and frog legs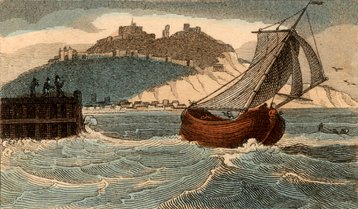 According to the Telegraph, the system will cut connection times between the two cities by 14 percent, a leap seen as crucial by London's financial sector in light of the city's precarious status following the UK's exit from the European Union in March next year.
The double-armored system, which is expected to last between 20 and 25 years, will be deployed one and a half meters (4.9 feet) under the seabed and is set for completion in 2020.
Eric Schwartz, Equinix's EMEA president, told the publication that the improvement in performance offered by the system would benefit financial customers on both sides of the channel, and that the project offered "an opportunity to improve performance that hasn't existed until now."
Equinix, one of the world's largest colocation and interconnection service providers, has participated in many a submarine cable projects – including Google-backed Monet, the Hawaiki Cable Limited and the recently launched Arctic Connect project - as this allows it to offer higher network speeds and bandwidth to customers.
Earlier this year, Schwartz told DCD how the company's strategy has evolved to provide more connectivity, application performance and security services in the face of growing popularity of cloud computing.