Investment firm Invesis has acquired UK data center firm Asanti, which in turn has acquired five data centers from Daisy Group.
The five facilities are located in Hamilton, Birstall, Manchester, Reading, and Farnborough. Together, the data centers have a capacity of more than 1,500 racks. Asanti said Daisy's data center professionals have joined the company as part of the deal.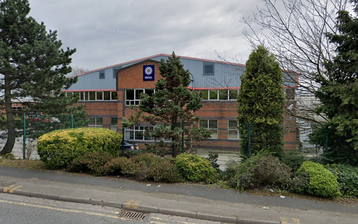 Terms of either deal were not disclosed.
"Today's news confirms Asanti's objective of driving change in the UK data center market by providing data center colocation and services with a specific focus on providing efficient Regional Edge data center facilities," said Stewart Laing, CEO of Asanti.
On the acquisition of Asanti by Invesis, Laing added: "We're very proud that such a highly regarded and prominent industry leader has recognized the value of our expertise and commitment to the provision of state-of-the-art technology."
Asanti said Invesis has committed to providing additional funding that will enable the company to secure further acquisitions and develop new-build data centers in the UK and Europe.
Daisy was founded in 2001, providing cloud, cybersecurity, disaster recovery, broadband, voice, and other communications services from 12 facilities across the UK prior to this deal.
Before this acquisition, Asanti operated one facility in Livingston. The company is reportedly involved in an energy business park and data center project in the East Riding of Yorkshire.
Invesis advisers on the deal included Pinsent Masons, KPMG, and DWPF. JLL also advised on the transaction.
Founded in 2005, Invesis (previously BAM PPP) is joint-owned by European construction company Royal BAM Group and pension fund manager and investor PGGM. The firm said its entry into the UK data center market is part of its strategy to diversify its investment portfolio into sectors including digital infrastructure, water infrastructure, and renewable energy generation and storage.
Chris Williams, Invesis CEO, said: "This announcement is hugely exciting news for Invesis. We've been looking for the right opportunity to enter the digital infrastructure market for some time and have found in Asanti a business and leadership team with an ethos and ambition that is very much aligned to our own."
"Industry experts are forecasting an explosion in the demand for regional Edge data centers and Asanti, with these initial five data centers, is well positioned to respond to this demand. This is an important first step in our digital infrastructure investment journey, diversifying the Invesis portfolio and providing a platform for growth in the digital infrastructure sector. The Asanti acquisition is very much part of our vision – to transform lives in the communities we serve through sustainable infrastructure."