Colocation giant Interxion is planning to increase its physical presence in seven countries across Europe, aiming to invest approximately €230 million ($275.25m) with a new data center in Madrid, a second facility in Brussels, and expansion of existing sites in Amsterdam, Paris, Copenhagen, Stockholm and Vienna.
The effort will be paid for using both existing and future internally gained funds as well as confirmed credit facilities.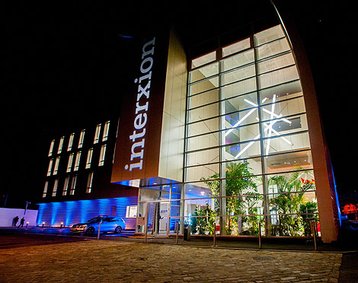 Not one, not two, seven
The Amsterdam expansion will see the completion of the four outstanding phases of AMS8: two are due by the end of the year, and the following two are expected by the end of 2019, culminating in a 5,300 square meter (57,000 sq ft), 10MW facility.
In the first quarter of 2019, Interxion's seventh facility in Paris will be extended by 2,000 square meters (21,530 sq ft) and will receive 4MW of extra power capacity, at a cost of €40 million ($47,87m).
The third quarter of this year should see the completion of the company's 1,600 square meter (17,220 sq ft) data center in Vienna, which the company already plans to build out further, adding 2,000 square meters (21,530 sq ft) of floor space to the facility. Its total cost is expected to reach €44 million ($52.66m).
Interxion's plans for Madrid involve a brand new 2,500 square meter (26,900 sq ft), 5MW facility, which will be built in a single phase on land adjacent to the company's existing campus, due to come online in late 2019.
The company's Copenhagen facility is due for a 900 square meter (9,690 sq ft) expansion, to be achieved in the second quarter of this year. Another 600 square meters (6,460 sq ft) will arrive in the first quarter of 2019, setting Interxion back some €18 million ($21.54m).
Phases two and three of Interxion's most recent Stockholm build will see it gain 400 square meters (4,300 sq ft) in the second quarter of the year and another 800 square meters (8,600 sq ft) in the first quarter of 2019, costing the company around €18 million.
Finally, the new Brussels facility priced at €3 million ($3.59m) will span 1,000 square meters (10,760 sq ft) of technical space and offer 1MW of power, coming online this quarter.
"The increased pace of cloud adoption combined with an improving economy in Europe continues to drive broad-based demand for our colocation services across our entire footprint," said Interxion CEO David Ruberg.
"With continuing demand from multiple communities of interest, these investments will allow us to meet the needs of our expanding customer base by adding approximately 15,500 square meters of equipped space."
He added: "When combined with previously announced expansion projects, Interxion now has active expansion projects across its entire 11 country footprint totalling over 33,000 square meters which will increase the company's equipped space by over 25 percent compared to the end of 3Q 2017."