Global colocation provider Interxion has earmarked €28 million to spend on the first two phases of its third data center in Dublin (DUB3).
The first capacity to become available at the new site in Dublin's Grange Castle Business Park is expected before the end of 2016.
Interxion is currently expanding its capacity across Europe, with additional facilities being built in Frankfurt, Amsterdam and Copenhagen.
Economic growth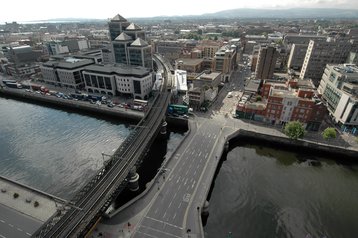 On completion of all four phases of the project, DUB3 will offer a total of 2,300 square meters of white space with around 5MW of power. It will provide access to 40 carriers and ISPs, as well as the Irish Internet Exchange (INEX). The core nodes of INEX are hosted at the existing Interxion campus in the city.
The first two phases of DUB3 are scheduled to open in the fourth quarter of 2016. The construction project is expected to create at least 100 jobs.
Once the new data centers in Dublin, Amsterdam and Copenhagen, along with an expansion of an existing facility in Frankfurt, are complete, Interxion will have added an extra 6,800 square meters of colocation space to its estate.
Being home to Europe's fastest growing economy has created a surge in demand for data center space in Ireland, said Interxion Ireland managing director Karl Mulhall. "We are experiencing growth from new clients as well as current clients as more and more look to support their traditional hosting services with cloud services," he said.
Interxion runs 40 data centers in 11 European countries, offering links to 600 connectivity providers and 20 European Internet exchanges for use with most cloud and digital media platforms.
In November DCD reported how Interxion's original expansion plan, a merger with Telecity to create a European colocation giant, was hijacked at the last minute by a counter offer for Telecity from Equinix.