European carrier and cloud-neutral colocation provider Interxion has acquired Vancis Holding BV's data center business.
Announced as Interxion expands aggressively across the continent, the deal gives the company a 1,800 square meter (19,375 sq ft) facility in Amsterdam, on the site where the Amsterdam Internet Exchange was originally established.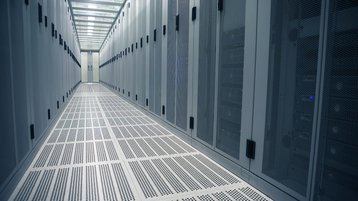 Roll up
"Interxion Science Park extends our campus into another dimension of Amsterdam's connectivity community and enhances the value proposition of our Schiphol campus by doubling our carrier and ISP density in one of Europe's primary colocation markets," David Ruberg, CEO of Interxion, said.
Roughly 75 percent of the site's 1,800 square meters of equipped space has been leased aready, with 2.5 MW of available power. Interxion said that it has identified options to expand the facility, and added that the acquisition gives it access to 100 carriers and ISPs, doubling its existing carrier density in the city.
Interxion will partner with Vancis to allow the company to continue to operate its existing Cloud and Managed Services business.
After announcing several data center expansions last year, Interxion has continued to grow. Last week it revealed plans for three data centers across Europe, and is set to open its third facility in Dublin next month.