Intel suffered a brutal first quarter, posting its largest-ever loss, including in divisions that were traditionally safe money makers.
The company's Data Center & AI group saw revenues drop 38.4 percent to $3.72 billion, and it made its first ever loss. Last year the division brought in $1.69bn in profit, while this time it cost the company $518 million.
Overall, Intel lost $2.8 billion this quarter. But the company pointed to recovering signs that the PC market was recovering and said that competitive data center chips were on the horizon.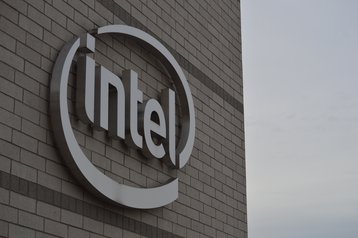 "The server and networking markets have yet to reach their bottoms as Cloud and Enterprise remain weak," CEO Pat Gelsinger said in an earnings call. He said that the drop in revenue for the Data Center & AI group was due to lower demand for data centers and "competitive pressure."
Rival AMD has eaten away at Intel's market share and margins.
But, "Q1 was a turning point as the first quarter of an improving Data Center position since I became CEO," Gelsinger claimed, pointing to a slate of chips on the horizon "including the Sapphire Rapids ramp; the launch of Emerald Rapids in the second half of '23, and Granite Rapids and Sierra Forest in 2024. Third, ramping Meteor Lake in [the] second half '23, and launching Arrow Lake and Lunar Lake in 2024."
The Network and Edge Group reported a 30 percent decline to $1.5bn in revenue.
The Client Computing Group (consumer chips for PCs and the like), reported $5.8 billion in revenue, down 38 percent on an annual basis. But Gelsinger said that "we are seeing increasing stability in the PC market with inventory corrections largely proceeding as we had expected," adding that he believed that it would improve in the months to come.
The company is in the midst of pivoting to become a third-party foundry business, building chips for other companies just like TSMC.
"We understand that our foundry ambitions will not be realized overnight, building a vibrant foundry ecosystem will take time," Gelsinger said. "But we also understand our foundry success is vitally important to establishing a geographically diverse and secure supply of semiconductors."
He added: "As we improve our cost structure and drive operational efficiency, we will return to profitability."