Hybrid cloud architecture is the key in re-thinking on-prem facilities. Jason Waxman, Intel's VP and general manager of its cloud platforms business, will discuss tech advances that make enterprise-class hybrid architectures a reality during his plenary session on the opening morning of the conference. AI and machine learning, FPGA and other innovations are finding new uses in the autonomous management of hybrid cloud.
"By 2025, 70-80% of data centers will be hyperscale. There is a massive shift towards hybrid infrastructures optimized for cost, performance, and efficiency. This is fundamentally changing the way we look at compute, network, software, and storage, and how we architect for the future," noted Waxman.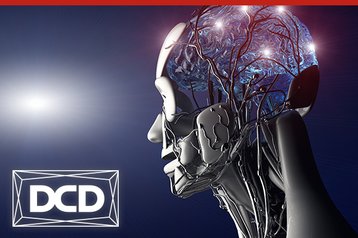 Hybrid resiliency
"All organizations are re-thinking their IT strategies to embrace hybrid infrastructures consisting of multiple data center sites, co-location facilities as well as public and private clouds," said Andy Lawrence, executive director of research for Uptime Institute.
Further, he added, "the key to IT success is to examine the organization's IT service delivery charter and map it to this hybrid infrastructure in a predictable and defendable fashion." Lawrence will cover the subject in more detail on May 1 at DCD>Enterprise.
Registration Open