Instinet, stock broker and equity trading arm of Japanese investment bank Nomura Group, is moving its European private exchange market servers to a new location in London to comply with MiFID II, a new wave of European financial market regulation, due to enter into force in January 2018.
The firm's 'dark pool,' Blockmatch, is an exchange venue where asset managers can conduct trade outside of the view of public investors. By moving its servers to an Interxion data center in London's central business district, the company will ensure that its customers' trades follow an equal fiber path of 250m (820 ft) between their own equipment and Instinet servers.
Any difference in length of fiber translates into delays in data transmission, albeit incredibly short ones, and under the new legislation, even a trillionth of a second could be considered as an unfair advantage given to some customers over others.
Are you MiFID II ready?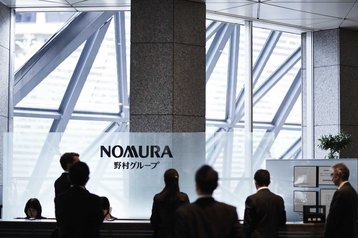 Interxion's London campus, which comprises two data centers, already hosts upwards of 200 trading institutions, including banks, proprietary traders and hedge funds. 
Ben Stephens, managing director of Instinet Europe told The Financial Times that the firm was to be forced to separate its infrastructure "to ensure that there's no conflict of interest."
"It means that if there was some sort of issue at the data center, as a venue operator we don't have to make some sort of customer priority decision," he said.
The original Markets in Financial Instruments Directive (MiFID) was written in 2004 and implemented in 2007, when the EU was attempting to create a single financial market to the same high standard as American markets.
MiFID FII will be introduced on January 3rd, having been designed to protect investors following the financial crisis, and increase transparency on European markets by regulating firms providing services linked to financial instruments – for customers such as banks, brokers and hedge funds.
The new set of rules accounts for technological developments of the past decade, taking into account increased auditing and surveillance. For example, under the new regulation, institutions will be forced to share more information about their trades, including timestamps of transactions to the 100th of a microsecond – something that requires meticulous timekeeping, a service to be provided in this instance by Interxion - and recordings of all conversations between all traders and their customers.
Much like the general data protection regulation (GDPR), to be implemented in May 2018, MiFID II is so broad and wide ranging that it begs the question of whether all institutions will be fully compliant at the onset in January. 
Instinet plans to take advantage of MiFID II by acting as an aggregate for investment firms whose activity exceeds certain thresholds and will thus be bound by obligations under the new law, all of which entail reams of new data.