Cloud-based infrastructure monitoring startup LogicMonitor has received $130 million in private equity funding from Providence Strategic Growth.
The amount can be seen as a testament to the potential of the technology – the company previously operated on a tiny budget, having collected just $12.95 million across three previous funding rounds.
A vote of confidence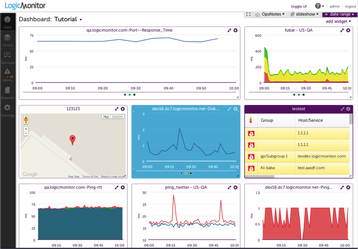 LogicMonitor was established in 2008 with headquartered in Santa Barbara, California. The company develops network monitoring and system management software for data centers, distributed as a cloud service. It counts businesses like JetBlue Airways, Zendesk, National Geographic and Citrix among its customers.
The software can monitor performance of servers, networking hardware, storage arrays and power distribution equipment, as well as applications - located either on-premise or in the cloud.
LogicMonitor uses software agents called 'collectors' to discover, poll, and forward data to the cloud platform.
"With this new investment, we plan to accelerate our engineering and product growth even further, to meet the expanding demands of the fast-paced IT industry. We are thrilled for the technological, partner, and market growth opportunities that our partnership with PSG will bring," Kevin McGibben, president and CEO at LogicMonitor, said in a blog post.
The company has also appointed Russell Gray as the new 'director of customer success.'