Indian real estate development firm Anant Raj is to move into the data center business.
On its social media and in the local press, the company has announced plans to invest Rs 10,000 crore ($1.2 billion) in developing up to 300MW of capacity in the county. The company has established a subsidiary named Anant Raj Cloud Pvt. Ltd. to manage its data center operations.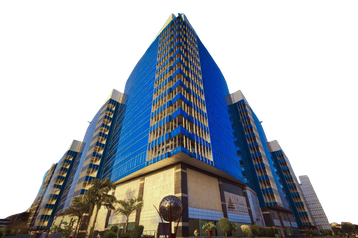 Founded in 1969, Anant Raj is a real estate development firm. The company has traditionally focused on residential, commercial, retail, and hospitality projects, though has been part of several Technology Park projects.
The three technology buildings – in Manesar, Rai, and Panchkula, all in the state of Haryana – are set to be retrofitted into data centers.
The Manesar site already has 3MW in operation and 3MW coming online soon. The full 21MW will be offered across 450,000 sq ft (41,800 sqm) across two floors. Sat on 11 acres, the Manesar Tech Park totals 1.8 million sq ft.
"The three projects possess the potential to accommodate 300MW of data, and we benefit from having pre-existing structures that simply need to be adapted to meet the specifications essential for a data center. The initial phase of Manesar Park is ready with 21MW capacity, and the complete project is designed for a total capacity of 50MW," said Anant Raj managing director Amit Sarin.
ET said Anant Raj holds 2.1 million square feet on a 25-acre plot in Rai (with the possibility of doubling capacity) and 500,000 square feet on a 10-acre land in Panchkula (with expansion options).
"In Manesar, we have the potential to reach 50MW, while Rai can accommodate a 200MW data center. Additionally, Panchkula can support a 50MW data center. We've initiated the process with Manesar and plan to proceed with converting other buildings based on market demand," Sarin added.