Analyst firm IDC predicts that spending on public cloud IT infrastructure will grow by 18.8 percent year over year to $23.2 billion, nearly double that of private cloud infrastructure, which will grow 10.3 percent and reach $13.8 billion.
In its 'Worldwide Quarterly Cloud IT Infrastructure Tracker' report, IDC says that it believes the total spending on IT infrastructure products - which includes server, enterprise storage, and Ethernet switches - for deployment in cloud environments will hit $37.1 billion, an increase of 15.5 percent year-over-year.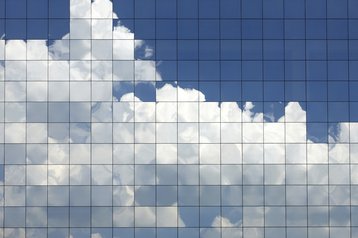 Future shock
"Despite weakness in hyperscale CSP demand for IT infrastructure products in the first quarter, we expect spending on public cloud to increase in the second half of the year," said Natalya Yezhkova, research director, Storage Systems.
"Overall, we will continue to see steady growth in demand for public cloud services and, as a result, underlying spending on IT infrastructure by CSPs." 
Yezhkova cites the economic and financial volatility found in some regions as something that "will push demand further as increasing sophistication of public cloud offerings allows organizations to fulfill their needs across a growing variety of IT domains while opex-oriented pricing models provide some relief to tightening IT budgets."
This uncertainty, such as from "geopolitical wild cards such as Brexit looming," and potential "new data sovereignty concerns," could cause "added pressure to increase local datacenter presence, or face potential loss of certain customers' workloads," IDC's Kuba Stolarski said last month.
IDC also expects that spending on enterprise IT infrastructure deployed in traditional, non-cloud, environments will decline by 4.4 percent this year, although it will still account for 63.4 percent of end user spending. 
Looking further ahead, IDC believes that spending on IT infrastructure for cloud environments will grow at a 13.1 percent compound annual growth rate to $59.5 billion in 2020. That year, IDC predicts public cloud service providers expenditure on IT infrastructure for delivering services will hit $38.4 billion, while spending on private cloud will reach $21.1 billion.