Icolo.io has started construction on a new 800 million Kenyan shilling (US$8.4m) data center in Nairobi.
The 27,000 sq ft facility will be built in two phases and will provide 268 cabinets with up to 800KW of power available.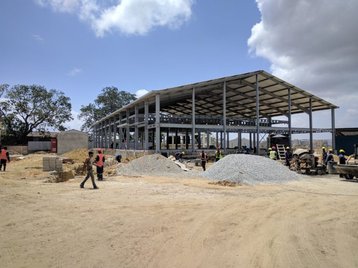 I, colo
"With the unparalleled growth in the Internet and the explosion of digital data in Kenya, we are very excited to build a truly carrier neutral data center in the heart of the African digital economy," Ranjith Cherickel, founder and CEO of icolo.io, said.
"With our new data center, we are able to offer redundancy, reliability, choice of connectivity partners and flexibility to our colocation customers." 
The first phase of the facility will be ready in May 2017 and construction on the second phase will start later in the year. 
At the end of last year, Icolo.io began work on the Mombasa One data center (MBA1), which will be ready in March 2017.
The 13,000 sq ft facility will have 180 cabinets and up to 675kW of power available.
"With the combination of a carrier neutral facility and the undersea cables, Mombasa will fast become the Gateway to Africa for all the international carriers and cloud players looking to build infrastructure in Africa," Cherickel said.
Back in November 2015, the CEO said: "Icolo.io's vision is to build a Pan-African network of vendor and carrier neutral data centers that provide first class colocation services to its clients."