IBM has reported a fall in its revenue for the 17th consecutive quarter, in spite of the growth recorded by its cloud computing and data analytics divisions.
The results posted on Monday saw a 2.8 percent decline in revenue to $20.24 billion. This was nonetheless an improvement on forecasts made by analysts of $20.03 billion, according to Thomson Reuters.
Earnings fell to $2.5 billion, or $2.61 a share, down from $3.45 billion, or $3.5 a share, a year earlier.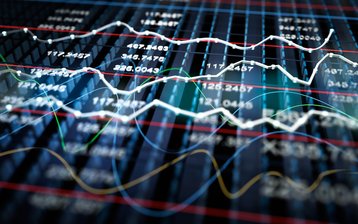 Lowered expectations
IBM had lowered its expectations for the year ahead in January, projections that Martin Schroeter, IBM's chief financial officer, said had held true: "Brexit didn't help, but from everything we've seen we haven't changed our view."
Revenue from cloud services grew 30 percent to $3.4 billion during the quarter.
This came from services that include its SoftLayer public cloud and Bluemix, an open standards platform for building and running cloud applications. Both of these services attracted new customers during the quarter, including Pratt & Whitney, Kaiser Permanente and Halliburton Co.
IBM also saw returns on acquisitions of 11 companies that it completed in the past financial year. These included the likes of Truven Health Analytics Inc. and cloud-based video services provider Ustream.
The Wall Street Journal article points out that some analysts won't be convinced of IBM's success in readjusting its business model until it can achieve growth in revenue across the company.
"Despite the fact that revenues for these strategic imperatives over the past four to five years have really been growing well, and have been becoming a bigger part of the mix, the growth rate of the company in terms of revenue has actually been flat to down," Toni Sacconaghi, an analyst at Sanford C. Bernstein & Co. said in an interview before the latest quarter's earnings were made public.