IBM has announced support for Apache Spark for Linux on z Systems, as part of its strategy to widen the remit of its modern mainframe platform.
Expanding the z Systems ecosystem means data scientists can use Apache Spark's common programming framework and get the full use of the mainframe's advanced analytics capabilities - without having to get sidelined by any specific format for data.
Spark for Big Iron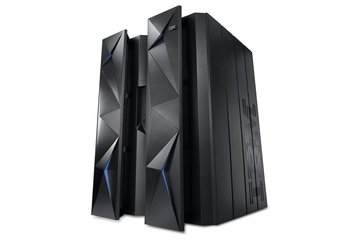 Exhibiting at the TDWI Analytics Experience Show in Boston, Massachusetts, IBM also announced plans to collaborate with the three leaders in the data mining sector. It will work with Zementis, Rocket Software and Elite Analytics in a bid to increase the potency of its range of analytics software.
A new version of Zementis for z Systems will give clients more options for real-time insights into their transactional systems, IBM said. The new predictive software means companies can build models on popular z Systems data sources, such as IMS DB and VSAM.
Rocket Software will adapt its Data Virtualization Service for Spark on z Systems to help businesses consolidate multiple disconnected data sources into a single repository. Rocket will also support R software on z/OS - z's operating system - to give clients a broader set of analytics and charting options.
Elite Analytics' new software and services for z Systems will help enterprises develop, manage and execute complex analytics projects. The plan is to get more of Elite's users to run real-time predictive workloads developed through the Apache Spark framework on z/OS.
In March 2015, enterprise Linux vendor SUSE and mainframe software specialist Veristorm already conspired to put Hadoop analytics on IBM z Systems mainframes.
The custom version of SUSE Linux Enterprise Server tailored for z Systems and Veristorm zDoop was the first commercially supported Hadoop distribution for IBM.
The two companies promised a joint IBM channel strategy and partner education.
"Existing solutions often struggle to handle the [analytics] processing load, which in turn leads to more servers and difficult-to-manage sprawl," said Naji Almahmoud, head of global business development for SUSE. "This partnership with Veristorm allows enterprises to efficiently analyze their mainframe data using Hadoop."