IBM has opened its first data center in South Africa, a move which could have a significant impact on the local technology industry.
The facility in Midrand, Johannesburg, is operated in partnership with Vodacom, which provides network connectivity and South African IT specialist Gijima, which uses IBM's infrastructure to deliver cloud-based software from SAP.
The data center will offer a complete portfolio of public, private and hybrid cloud services, as well as analytics and what IBM calls 'cognitive computing'.
The services will be available across the entire continent, helping lower latency for business applications while staying compliant with data residency rules.
Developing market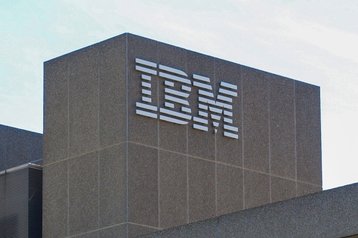 IBM operates 46 cloud data centers across six continents. Its latest facility in Johannesburg is set to promote the benefits of cloud for African businesses, and special attention has been given to Software-as-a-Service.
"Our new Cloud Data Center gives customers a local onramp to IBM Cloud services including moving mission critical SAP workloads to the cloud with ease. It also gives customers the added flexibility of keeping data within country which is a key differentiator for IBM," said Hamilton Ratshefola, general manager at IBM South Africa.
Network connections to the new data center are provided by Vodacom, a South African subsidiary of the British telecommunications giant Vodafone. As a result, the facility will enjoy fast connectivity to IBM's global data center network.
"The increase of enterprise cloud computing on the continent is being driven by large enterprise and multinational organizations expanding their presence and IT requirements across Africa," said Vuyani Jarana, chief officer of Vodacom Business.
"Vodacom's extensive fixed and mobile network infrastructure, pan African and global footprint and its investment in data center infrastructure provides the ideal platform and environment to deliver cloud services to large and multinational enterprises."
Both Gijima and Vodacom will be reselling IBM's Cloud Managed Services to the SAP enterprise customer base in the region.
The Johannesburg project is part of a $1.2 billion investment in cloud infrastructure which IBM announced in 2014.