IBM has released its price changes for IaaS and PaaS, with Sao Paulo customers due to expect a 29 percent increase as of January 2024.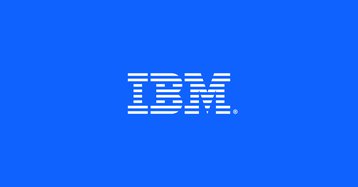 The price changes will vary depending on location, with Dallas, San Jose, and Washington DC customers seeing no change.
Those most heavily impacted include Osaka, Singapore, Tokyo, Chennai, and Sydney, which will see a 20 percent increase in prices, and 29 percent for the Sao Paulo customers.
These increases will apply to bare metal servers, virtual server instances, file and block storage, and networking infrastructure. In Sao Paulo, cloud object storage is also impacted.
Globally, prices are also set to increase for accelerated archive storage and deep archive storage, by 25 percent and 26 percent respectively.
While a significant hike up in prices, IBM is not alone. Earlier this year, analyst firm Liftr Insights noted similar increases for other cloud providers. The past year saw AWS increase by 23 percent on average for on-demand compute instances, having increased prices consistently each year since 2019.
Azure, on the other hand, actually decreased its prices by 9.1 percent for the year.
Update - AWS reached out to DCD regarding the above, stating that AWS has reduced prices 129 times since the company launched in 2006. The company goes on to say that Amazon S3 alone has never increased its prices and that it has reduced prices 16 times over its 17-year existence.
AWS further disputes the claims made by Liftr Insights. DCD has contacted Liftr for details about their data sets and will update this story as more information comes in.
Article resumes -
In October 2022, Canalys Channels Forum predicted that cloud prices would jump by around a third this year in Europe, and 20 percent in the US, placing AWS and IBM within the expected range.
More in Infrastructure Management