IBM has agreed to purchase Chicago-based software developer Cleversafe for an undisclosed amount.
Cleversafe specializes in object storage for web-scale companies, helping customers grow their storage capacity to several Exabytes, if needed. The start-up will become part of IBM's Cloud business and its platform will be integrated into SoftLayer and Bluemix cloud services.
"Today a massive digital transformation is underway as organizations increasingly turn to cloud computing for innovative ways to manage more complex business operations and increasing volumes of data in a secure and effective way," said Robert LeBlanc, SVP of IBM Cloud business.
"Cleversafe, a pioneer in object storage, will add to our efforts to help clients overcome these challenges by extending and strengthening our cloud storage strategy, as well as our portfolio."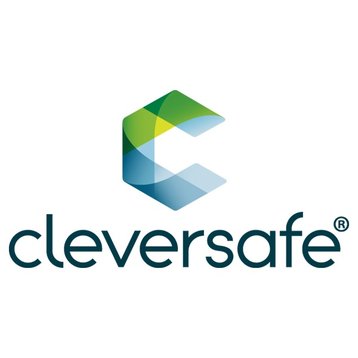 Web-scale storage
Cleversafe was founded in 2004 with a laser-sharp focus on object storage and capacity challenges of the future. The company currently employs around 210 people. To date, it has been granted more than 350 patents and attracted US$110 million in venture capital.
Cleversafe's flagship product is the Dispersed Storage Network (dsNet) – a software platform that runs on commodity hardware and considerably broadens customers' on-premise storage options without sacrificing reliability.
Object storage – architecture that manages data as objects instead of files or raw blocks - might not provide the fastest means of interacting with data, but what it loses in performance, it gains in scalability, flexibility and ease of use. This makes it perfect for storing unstructured data, for example user-generated images, audio, and video.
IBM believes the deal will strengthen its position in both storage and hybrid cloud technologies, and complement its own Spectrum Storage portfolio, which already includes products for data protection, backup, archiving and management.
It will also improve public cloud capabilities offered under the SoftLayer brand and add new storage options to IBM's Platform-as-a-Service for application developers called Bluemix.
"IBM is an innovator and leader in cloud and storage and we're excited about the opportunities that lay ahead once this transaction closes," said John Morris, President and CEO of Cleversafe.
The deal is expected to close before the end of the year.