Hurricane Electric's new point of presence (PoP) in Taipei will help meet the "incredible growth" in Internet Protocol version 6 (IPv6) traffic, both in Asia and globally, the company said.
The new PoP will provide access to both IPv6 and legacy IPv4 networks through 1Gb, 10Gb and 100Gb Ethernet ports. According to Hurricane Electric, this will increase throughput, improve reliability and reduce latency across the region.
The PoP is housed within the Chief Telecom Inc./ Chief LY building in Yang Guang, NeiHu District, Taipei.
Other providers will be able to exploit the improved performance through peering - the voluntary, free interconnection of networks arranged to exchange traffic.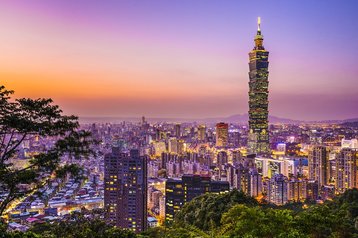 Following protocol
The American Internet service provider operates what it claims is the largest IPv6 transit network in the world. IPv6 is the latest version of the Internet Protocol, created to offset the impact of address exhaustion on the IPv4 network.
"With more than 100 points of presence operating throughout the world, Hurricane Electric is well-positioned to meet the rising demand for high-quality transit at an affordable cost," said Mike Leber, president of Hurricane Electric.
"We are excited to strengthen our presence in the Pan-Pacific Asia Region with the opening of our first point of presence in Taiwan and will continue to open new sites to remain ahead of the incredible growth in IPv6 traffic both in both the Asian market and globally."
Going for growth
Hurricane Electric has opened 12 new PoPs in the first six months of 2016, forming part of what the company has called an "aggressive global strategy" to expand its network to regions in need of high-speed Internet transit.
And in May, the company announced a partnership with Telekom Malaysia that will enable Hurricane Electric to use submarine cables to improve service on its IPv6 network in emerging Asian markets.
In 2015 Hurricane became the first company to operate an Internet backbone that connected more than 100 exchanges, in addition to becoming the first to connect with 5,000 IPv4 networks.