Huawei has started building a data center in Guian New Area, an urban district of the Chinese province of Guizhou, as part of a deal signed with the local government last year to develop the region's IoT, big data, cloud and smart city technologies.
The facility will reportedly be built in several phases, the first of which will be a 400,000 sq m (4.3m sq ft) facility able to hold 600,000 servers.
Reeling in the data centers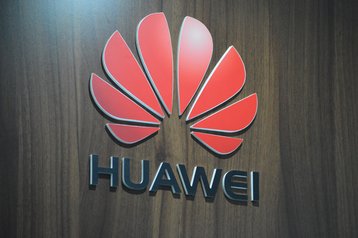 Initially employing between 600 and 800 service engineers, the Shenzhen-based company states it will then send employees overseas to support the company's "global infrastructure." Huawei has also stated that it will use the data center to train its employees.  
In its eagerness to turn the province into an IT hub, the local government offers subsidies to companies choosing it as a location for their data centers. As part of the agreement between Huawei and the province, the company will benefit from low cost energy, which it says could save it up to $100m a year in electricity bills.
"Guizhou Province offers an ideal climate for operating data centers. It is also an important energy base in China, alongside its favorable data center polices. Taking these advantages, we aim to build an industrial park, which serves as a global management data storage center and a base to train the talents," said Ren Shulu, Huawei's senior VP.
Others have chosen the region as a location to build their data centers: last week Apple announced plans to erect its first data center in China to remain compliant with the country's new strict data residency laws, and will be doing so in partnership with Guizhou-Cloud Big Data Industry Co. Ltd (GCBD), a partially government-owned data management company.
The Chinese Academy of Sciences will also be building a data center in Guizhou Province to process and store data generated by its  Aperture Spherical Radio Telescope (FAST), a five hundred meter astrophysics research instrument which has been in operation since September last year.