Hewlett Packard Enterprise (HPE) is in talks to potentially acquire storage firm Nutanix.
Bloomberg reports the technology company has expressed takeover interest in Nutanix Inc. and is in discussions with the company, citing unnamed people familiar with the matter.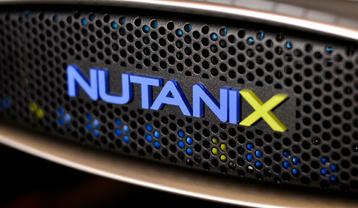 HPE has reportedly held on-and-off talks with Nutanix in recent months. The publication notes it's unclear whether they will be able to reach an agreement over price, and Nutanix could also opt to stay independent, or another potential buyer could emerge.
Representatives from both companies declined to comment to Bloomberg. The Wall Street Journal reported similar rumors in October.
Founded in 2009, California-based Nutanix offers cloud and virtualized infrastructure and storage solutions. The company went public in 2016. Its market cap is currently around $7 billion; shares are currently trading at around $30, up from lows of around $13 over the summer.
For the most recent quarterly earnings, Nutanix posted revenues of $433.6 million and a GAAP Operating Loss of $80.3 million.
The Reg reports HPE may be interested in Nutanix in order to boost its Greenlake hardware & software as a Service platform.