Hewlett Packard Enterprise has built a new supercomputer for the National Center of Meteorology (NCM) in the United Arab Emirates.
The HPE Cray EX 'Atmosphere' high-performance computing system is capable of a theoretical 2.8 petaflops of peak performance. It is expected to go live by the end of 2021.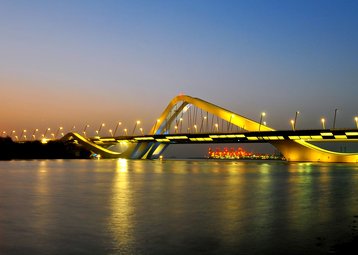 The liquid-cooled supercomputer features second-generation AMD Epyc CPUs, and will take over processing NCM's numerical weather prediction modeling software, such as the Weather Research and Forecasting (WRF) Model and COSMO (Consortium for Small-scale Modeling).
The center said that the runtime of simulations running on these models will decrease by up to 200 percent on WRF and up to 300 percent on COSMO.
Atmosphere uses the Cray ClusterStor E1000 storage system and HPE Data Management Framework, as well as the HPE Slingshot ethernet fabric.
"HPE-powered supercomputers support the majority of the world's weather forecasting needs, whether it is to improve [the] predictability of a hurricane's landfall or to anticipate the spread and impact of wildfires," Bill Mannel, HPE's VP and GM of High Performance Computing, said.
"World-leading organizations such as the National Center for Meteorology (NCM), apply the power of supercomputing to gain insights on weather and climate that are critical to decision-making and ensuring local and national safety."
Dr. Abdulla Al Mandous, director general of NCM and president of the Regional Association II (Asia) of the World Meteorological Organization (WMO), added: "With Atmosphere, we collaborated with HPE to design a significantly more performant supercomputer with targeted capabilities in modeling, simulation and artificial intelligence, to accelerate weather and climate insights and advance our nation's overall R&D.
"By hosting this state-of-the-art supercomputer, the UAE is now the first country to operate the most powerful liquid-cooled system, based on the HPE Cray EX, for national weather centers across the Middle East and Africa."