Mårten Mickos has stepped down from the senior role at HP's cloud operation, only five months after he was put there when HP bought his firm Eucalyptus.
The news of his move emerged in an internal email, reported on several news sites, which said he would concentrate on "customer engagement and advocacy", and hand over the lead to three HP executives, who were on HP's cloud before he arrived. Bill Hilf will handle strategy, Kerry Bailey will deal with sales, and Mark Interrante will run engineering
The move is certainly an abrupt turnaround: only one month ago HP CEO Meg Whitman named him as the person who would lead the cloud in HP's enterprise business after the firm splits into two entities. And HP's purchase of Eucalyptus was described by some as an "acqui-hire" to get hold of Mickos - who is something of a star entrepreneur having previously run open source database firm MySQL, which Sun Microsystems bought for $1 billion back in 2008.
However, Mickos always looked uncomfortable in the role. At HP he was leading a cloud platform based on OpenStack, an open source technology he was not 100 percent happy with. And HP's own commitment to OpenStack was a little dubious too, given it still makes virtually all its cloud revenues from its proprietary cloud offerings.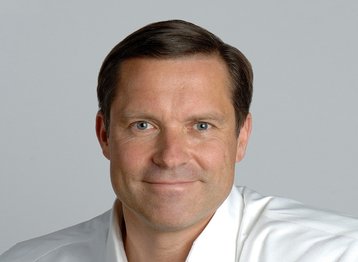 Critical friend?
HP has made a public commitment to OpenStack in its Helion cloud, but Mickos has something of a history with OpenStack.
"I'm a critical friend of OpenStack," he told us in November when we spoke to him. But his firm Eucalyptus had been a rival; a big (and not-overly-successful) effort to build something similar around the proprietary tech of Amazon Web Services. While at Eucalyptus, Mickos had described OpenStack as the Soviet Union of the cloud".
That was all smoothed over now, he told us, promising that HP would play nicely in the OpenStack community. But the promise was a little double-edged: "When it comes to community we have endless empathy and love," he said. "We kill them with a smile."
This left the question of what HP wanted with Eucalyptus at all, given it had previously backed away from building private clouds on AWS.
Meanwhile, in the OpenStack community, there is concern over the role of Helion. While HP has been promoting Helion's support of OpenStack heavily, its proprietary Cloud System is still the majority of its business - and that, critics say, is where its heart lies.
That's not a technology that Mickos ever showed any great interest in. It's possible that HP shifted him becuase it has admitted to itself that it is still a very proprietary cloud vendor, that Mickos was the wrong person to lead its open source effort, and any idea of adding in AWS-based clouds is a non-starter.
Or maybe Mickos just got bored. After he sold MySQL, he only stayed a year at Sun Microsystems.