Western Digital subsidiary HGST has launched its first object storage system designed for large cloud deployments.
The Active Archive System squeezes up to 4.7PB of raw HDD capacity into a single rack and is suitable for data that needs to be stored for long periods of time but remain accessible at a moment's notice, like documents, videos and pictures.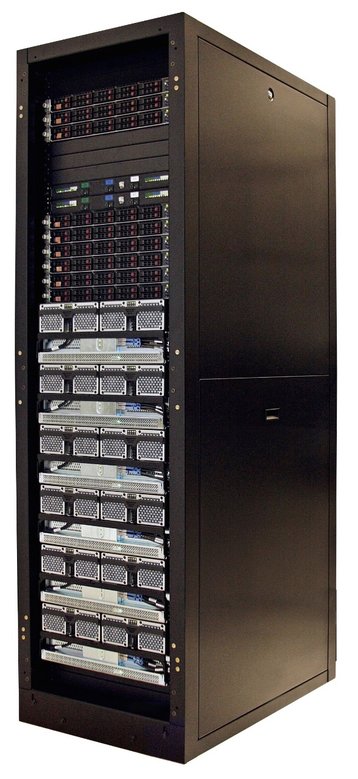 For posterity
Object storage might not provide the fastest means of interacting with data, but what it loses in performance, it gains in scalability, flexibility and ease of use.
The Active Archive System includes all of the software, hardware and networking required to run a large object storage node in an industry standard 42U rack. It is based on HGST's 8TB HelioSeal hard drives, which deliver impressive power efficiency of one watt per TB.
The system's storage density is likely to increase even further as HGST launches its 10TB helium-filled drives later this year.
The Active Archive System supports legacy NFS/SMB applications, and is fully compliant with Amazon S3. It promises to improve TCO – even when compared to inherently cheap 'white box' and open source solutions. However, critics warn that combining hardware and software puts HGST in direct competition with some of its own OEMs.
"Data has become the currency of the new economy. The ability to store, retain and interact with data enables businesses to gain new insights to help boost productivity, make better decisions and even predict the future," said Dave Tang, senior vice president and general manager of Elastic Storage Platforms Group at HGST.
"We recognized this tectonic shift and have delivered the only solution that can offer superior economics with industry leading rack density, resiliency, and access at petabyte-scale. Leveraging our investment in object storage software and our unique approach of vertical innovation, the Active Archive System is positioned to help users unlock the power of their data."
The Active Archive System is available immediately with prices starting from $849,000.
For the past year or so, HGST has focused on building up its object storage portfolio. Just last month it acquired Amplidata, a Belgian company that specializes in object storage and is known for producing unbreakable storage systems with "15 nines" data durability.