Guam telco GTA has launched 5G services on the island, after its network went live on November 17.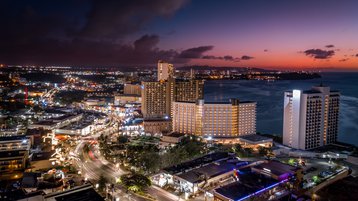 It means that the US territory, which has a population of close to 170,000, will have 5G services available across the island.
Comms Update reports that coverage of the 5G service is available in Dededo, Tamuning, Tumon, Harmon, Yigo, Anderson, and Latte Heights (North Guam); Maite, Barrigada, Hagatna, Agana Heights, Chalan Pago, and Mangilao (Central Guam); and Nimitz and Agat (South Guam).
It's not known what 5G spectrum is being used, however, the operator occupies 5G-suitable spectrum in the 2.5GHz and 3.5GHz, and 24GHz bands. GTA spent $16 million for three 2.5GHz licenses in September.
GTA broke ground on a new data center and cable landing station (CLS) in October, with the two-story 31,000 sq ft facility due to go live in 2024, and will house up to six subsea cables.