American networking specialist GTT Communications has announced plans to acquire its competitor Hibernia Networks for $590 million in cash and shares.
Hibernia operates several major subsea cables, including the 4,600km 'Hibernia Express', the fastest transatlantic cable system in operation.
The deal will give GTT access to strategic global fiber assets, including low latency routes designed specifically for customers in financial industries.
"This acquisition accelerates GTT's growth strategy by expanding our portfolio of cloud networking services, significantly increasing the scope and power of our global network, and growing our multinational client base," Rick Calder, GTT president and CEO, said.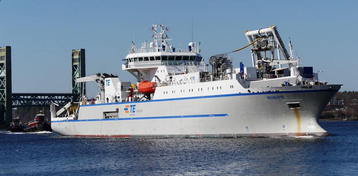 Treasures of the ocean

GTT Communications (formerly Global Telecom & Technology) is headquartered in McLean, Virginia. The company operates a Tier 1 network and provides IP transit and MPLS transport services to enterprise, government, and carrier customers in over 100 countries, through a network of more than 250 Points of Presence (PoPs).
Hibernia's fiber network is smaller - its cables link together North America, Europe and Asia. The company operates over 200 network PoPs across 25 countries.
Under the terms of the deal, GTT will pay $590 million to acquire assets including five subsea cables and eight cable landing stations. The price consists of $515 million in cash and approximately 3.3 million shares of GTT common stock, worth $75 million, to be issued at closing.
The acquisition will enable GTT to expand its range of services and put more emphasis on video transport platforms. According to a recent report by Cisco, by 2020 approximately 75 percent of all traffic will consist of video content.
"GTT's acquisition of Hibernia Networks provides great benefit to the entirety of our customer base as well as our two organizations," said Bjarni Thorvardarson, Hibernia Networks' chief executive officer.
"Hibernia Networks clients around the world will benefit from the expansive reach of GTT's Tier 1 IP network, the broader portfolio of products and services, improved scale, and the company's expertise in delivering cloud networking solutions and managed services to multinational clients."
The parties expect to close the transaction by the end of first quarter of 2017, subject to regulatory approval.
"Following our successful, proven acquisition template, we expect to complete integration within two to three quarters post-close, and to achieve a post-synergy multiple of seven times Adjusted EBITDA or better on a pro forma basis," Calder added.
Earlier this year, GTT announced a partnership with Gulf Bridge International aimed at improving connectivity between the Middle East and the rest of the world.