American networking specialist GTT Communications has announced a partnership with Gulf Bridge International (GBI), aiming to improve connectivity between the Middle East and the rest of the world.
Under the terms of the deal, GTT will install Points of Presence (PoPs) in the United Arab Emirates and Qatar, giving customers access to GBI's fiber optic network infrastructure across the region. In return, GBI customers will get additional network links to the US and Europe.
"Our clients include some of the largest enterprises in the world," said Rick Calder, president and chief executive officer of GTT. "The launch of these new PoPs will enable us to extend our network reach in the Middle East, furthering our goal of connecting our clients to any location in the world and any application in the cloud."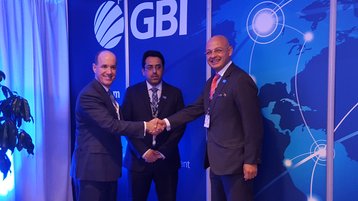 Extending the network
GTT Communications (formerly Global Telecom & Technology) is headquartered in McLean, Virginia. The company operates a Tier 1 network and provides IP transit and MPLS transport services to enterprise, government, and carrier customers in over 100 countries, through a network of more than 250 PoPs.
GBI is a network infrastructure provider headquartered in Qatar, established in 2008 to manage the submarine cable system that links together the Gulf States. It has since built up considerable presence in Europe and Southeast Asia.
The partnership between the two is expected to improve connectivity across the region, and boost economic growth. The two Points of Presence announced this week are just the first step: GTT expects to add more PoPs in the future and the partners said they could collaborate on delivery of new services.
"In addition to its alignment with our future growth plans, this expansion further supports GBI's transformation to a global multilayer service provider," said Amr Eid, chief executive officer of GBI. "GTT's leading Tier 1 IP network will broaden GBI's reach and allow us to deliver new, innovative services, both within and outside the Middle East."