Pennsylvania-based Great Lakes Case & Cabinet has launched a range of server enclosures designed to offer the maximum level of physical protection.
The new SEAL cabinets are available in three varieties, from SEAL Level 1 to SEAL Level 3, gradually ramping up security features depending on the use case, with all products hardened to safeguard against insider threat.
They will be demonstrated at the upcoming BICSI Winter Conference in Florida in the beginning of February.
Made in the USA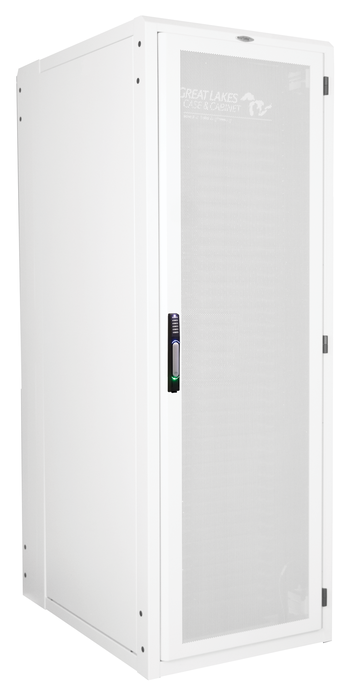 Great Lakes has been making racks and cabinets for IT equipment since 1985. The latest SEAL range aims to eliminate threats to data at the enclosure level – fighting 'insider threat' posed by disgruntled employees or rogue system administrators.
The new enclosures feature solid steel construction, tamper-resistant panels, three-point latch doors, concealed cable channels and a choice of locking mechanisms including those based on RFID, pin pads and biometric information.
On the software side, Great Lakes offers a centralized online platform that supports real-time access monitoring, logs and reports, mobile authentication alerts and notifications.
All cabinets are manufactured and assembled in the United States using American-made components.
"With attention focused so heavily on cyber security, it's critical that companies not let their guard down when it comes to physical security," said Carrie Lowther, president at Great Lakes. "SEAL marks a new era of physical security – of which we're proud to be at the forefront."