Members of the Ugandan counterintelligence agency, the Internal Security Organisation, have raided an MTN Uganda data center in Mutundwe.
The country's largest telco, and a subsidiary of South Africa's MTN, reported the incident to the police, claiming the raid happened without a search warrant, a court order or a request for information.
Reason unknown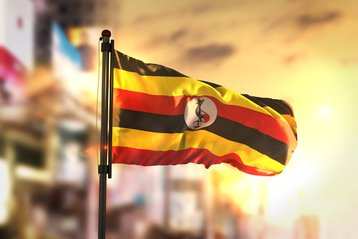 In a letter to the police, which was later shared on several Ugandan WhatsApp groups and seen by publications including Reuters, MTN said that the ISO kidnapped an employee of its contractor, Huawei Technologies.
On July 2 at 5pm local time, Moses Keefah Musasizi, a data manager for Huawei Uganda, was reportedly taken to the ISO head office in Nakasero, and held for four hours. He was then forced to grant access to the data center, and made to disconnect four servers, MTN claims.
"We are yet to determine the extent of interruption to our network activities and the financial impact. It is also possible that some data have been tempered with or illegally accessed and taken from the premises," the letter stated.
"This incident poses a serious security risk to our telecommunications infrastructure and customer data."
It is not known why the data center was raided, although Kenyan publication The EastAfrican reported that sources believe it appears to be an operation to counter alleged surveillance on behalf of a foreign government.
It could also be seen as a part of a crackdown on the telecommunication sector, with President Yoweri Museveni defending controversial social media tax that in May introduced a levy of 200 shillings ($0.05) per day for access to a range of online services, and a tax on mobile money transfers (including the popular MTN Mobile Money).
In the face of mounting criticism, the president said that social media users in Uganda were "endlessly donating money to foreign telephone companies through chatting or even lying."
He said in a separate statement: "Telephone companies have been under-declaring calls until recently when we acquired machines to see the telephone calls ourselves."