The Government of Ontario will give $109 million to Telesat to provide Internet connectivity from its upcoming Low Earth Orbit satellite network, Telesat Lightspeed.
Lightspeed's capacity pool will be made available at 'substantially reduced rates' to Canadian Internet service providers (ISPs), including Indigenous-owned and operated ISPs.
The five-year partnership will "futureproof and diversify" Ontario's connectivity infrastructure, the local Canadian government said.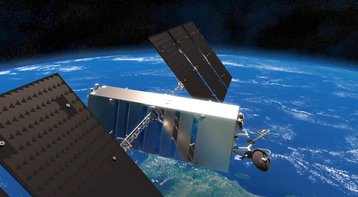 As part of the deal, Telesat will increase its Ontario-based staff by approximately 35 percent to around 400 people, and invest $20 million in capital expenditures for expansion of its Ontario facilities. Among other things, the investments will fund a new gateway landing station at Telesat's Allan Park teleport near Hanover, ON, as well as the expansion of the company's corporate headquarters in Ottawa, ON.
"Access to affordable and reliable high-speed Internet connectivity is essential in today's digital economy," said Dan Goldberg, Telesat's President and CEO.
"This partnership with the Government of Ontario will not only achieve the province's goal of connecting everyone, regardless of where they live, to affordable high-speed Internet, but also positions Ontario at the forefront of the highly strategic New Space Economy through Telesat's local investments in jobs and technology innovations."
Telesat has yet to launch its $5bn Lightspeed broadband constellation, consisting of nearly 300 satellites.
In April, the company said that it had completed financing for the project and was finalizing launching plans, which are expected to start from 2022.
The company has also signed a deal with Tata group's Nelco to help offer Internet services in parts of India by 2024.