Google has rolled out its Global Cache edge computing service to Cuba, after announcing plans in December.
It is believed that the move, which puts an unknown number of servers on the territory of the island nation, was announced in a hurry after the Obama administration urged corporations to go public with Cuban deals before Donald Trump could be appointed president. Ahead of his inauguration, Trump spoke out against loosening sanctions against the country, but has since provided little clarity about his stance on the matter.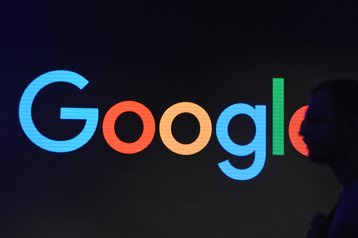 An early step
Google's servers will not be used to run its cloud platform, or for improving overall Internet speeds. Instead, they will serve as a cache for Google's digital products and services, such as YouTube.
The Google Global Cache will be provided through a partnership between Google and the sole state telecoms provider ETECSA.
As we detailed extensively following the original announcement, Google and Alphabet executive chairman Eric Schmidt has long eyed the Cuban market, slowly making moves to strengthen the presence of the business on the island.
But China's grip on Cuba has always been stronger than that of the search giant. With the exception of a submarine fiber link to the detention camp in Guantánamo Bay, there is no direct link between the US and Cuba - instead, traffic is routed via Venezuela using a cable part-funded by the Chinese government.
That cable delivers the network primarily built by Chinese tech giants Huawei and ZTE. Huawei in particular has been responsible for building the nation's fiber-optic infrastructure that connects to the cable.
Considering the US sanctions, Snowden revelations and general hostility towards American tech companies, corporations such as Google face an uphill battle to connect the roughly 11 million-strong Cuban population.
But, while this announcement marks a step in the right direction, questions still remain about President Trump's views on the matter as we approach his 100th day in office.
Last week, 16 retired military officers sent a letter to White House national security adviser Lt. Gen. H.R. McMaster, urging the administration to continue the normalization process.
They said: "By increasing trade and information flow, we will empower the Cuban people to better determine their own futures. We acknowledge the current regime must do more to open its political system and dialogue with the Cuban people.
"But, if we fail to engage economically and politically, it is certain that China, Russia, and other entities whose interests are contrary to the United States' will rush into the vacuum."
The Hill reports that several of the retired officers traveled to Cuba earlier in the month to meet with local government officials. They said that Cuban officials expressed security concerns and fears "that perhaps the progress that's been made in regards to diplomatic relations and easing of travel restrictions will revert to the way it was prior to 2014."
Marine Corps Brig. Gen. Stephen Cheney, one of the letter's signatories, told reporters that routine meetings with the US State Department and Department of Homeland Security have been canceled since Trump's inauguration, causing frustration among Cuban officials.
He added: "It's not out of a change of policy, it's that the people aren't there in the administration and they haven't formulated where they're going to go in regards to a policy with Cuba."