British electronic music artist Sam Kidel (El Kid) is due to release a track inspired by the inner workings of a Google data center in Council Bluffs, Iowa.
Live @ Google Data Center is a complex, algorithm-driven soundscape generated using a virtual approximation of the facility.
According to Kidel, the 12-minute composition is meant to evoke an illegal warehouse rave held in a maximum security location.
Live @ Google Data Center is one of the two tracks appearing on Silicon Ear LP: the second, titled Voice Recognition Dos Attack, cleverly disguises a human voice used in the recording with an audio patch.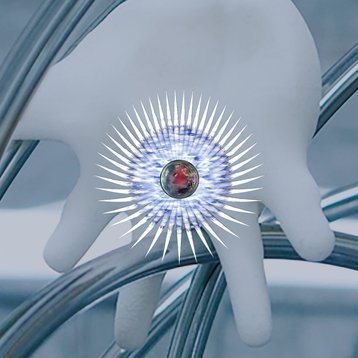 Trespassing
Sam Kidel's work explores the physical aspects of the digital world. His latest album, Disruptive Muzak, was based on personal experiences in call center environment.
Live @ Google Data Center was created using the technique Kidel calls 'mimetic hacking' – the track replicates the acoustics of the data center building by simulating 3D space – in this instance, a data center, complete with server racks.
The simulation was generated using publicly available photos of the site. Kidel describes the result as "chamber music meets free-party-scene warehouse-invasion."
The second track plays with the concept of voice recognition, intentionally disabling the functionality of the software by triggering recognition of phonemes - the smallest units of speech. The outcome of this experiment will be available digitally and on 12-inch vinyl via Latency Recordings on December 14.
You can listen to a 4-minute extract from 'Live @ Google Data Center' here.
This is not the first time the facility in Council Bluffs has been used for artistic purposes: in 2017, Google commissioned illustrator Gary Kelley to paint its exterior. Kelley's mural represents the history of Council Bluffs as the American information hub, from Lewis and Clark to the Transcontinental Railroad.