Google is building more data centers in Japan, and is planning to launch another one of its Cloud Platform regions in Osaka next year.
In 2016, the company launched its first Japanese region in Tokyo; at the time, this was its second region in the Asia Pacific after Taiwan, but Google has since brought data centers online in Mumbai, Sydney and Singapore, with plans to open facilities in Hong Kong later this year.
Stairway to the cloud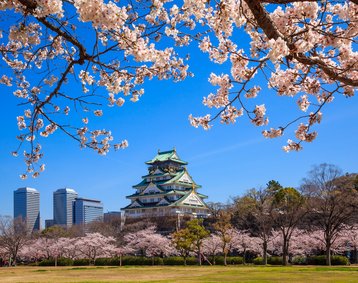 Google's cloud regions are made up of at least two data centers, or 'zones' as the company calls them. In the case of Osaka, it will be building three facilities "to protect against service disruptions," the company's managing director for Japan, Shinichi Abe, said in a blog post.
Despite having launched its cloud division later than market leader Amazon did with its Web Services platform, and still lagging far behind its rival, Google wasn't too late to claw its way to success: in its most recent earnings report, the company stated it had made $4bn in cloud revenue for the whole of 2017. 
Google Cloud Platform now has 15 cloud regions and 44 facilities spanning four continents, with another four regions in the making, including five US data centers due to launch later this year.