Google has told its US-based employees that they need to get vaccinated against Covid-19, or they will eventually be fired.
In a memo seen by CNBC, the company gave staff until December 3 to declare their vaccination status and upload documentation showing proof. They could, however, apply for a medical or religious exemption.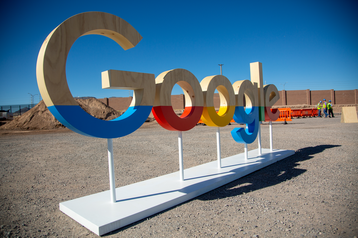 Should employees fail to comply with vaccination rules by January 18, they will be placed on "paid administrative leave" for 30 days. Following that, they will be placed on "unpaid personal leave" for up to six months, followed by termination.
The date is the same as that set by the Biden administration, which said that companies with 100 or more workers to ensure their employees are fully vaccinated or regularly tested for Covid-19 by January 18. However, that order is currently on hold, pending a challenge by the federal court.
"We expect that almost all roles at Google in the US will fall within the scope of the executive order," Google staffers said in the memo.
"Anyone entering a Google building must be fully vaccinated or have an approved accommodation that allows them to work or come onsite," the company said, adding that "frequent testing is not a valid alternative to vaccination."
In July, Google parent company Alphabet said that those returning to offices would be required to have vaccinations. At the time, it had planned to reopen in January, but that has been pushed back amid the growing Covid-19 surge. It does plan for most workers to come in at least three days a week at some point in 2022.
Microsoft and Facebook have said they will require employees to be vaccinated for in-person & in-office work. IBM has also previously stated unvaccinated employees could face termination.