Local publications have revealed that Google has earmarked 23 acres of land for a potential expansion of its data center campus in The Dalles, Oregon.
Google first arrived to the town at The Port of The Dalles in 2006. It is now expanding the present facility, which opened on April 11 this year, with $600m of new investment. The 164,000 square foot addition takes Google's total investment into the site to $1.2bn.
Google's Darcy Nothnagle, head of external affairs for the western region, told Oregon Live: "Although there are a lot of factors to work out before making a final decision, we're excited about exploring the possibility of expanding our operations."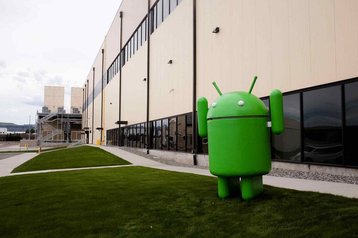 Planning for a new facility
The plans for the extension show Google is hoping to open an additional facility approximately one mile from its existing data centers which occupy a 37-acre site.
Like the previous builds, the new facility would qualify for tax breaks – the project would be largely exempt from all local property taxes under an enterprise zone agreement with the city and Wasco County.
While the area will enjoy some peripheral economic benefits from the project during its construction, there will be few jobs created relative to the size of the data center – maybe as few as 30.
However, the state might be counting on franchise fees which may be generated by Google's electricity consumption and could be used to boost local tax coffers.