Google has announced plans to expand its data center campus in Saint-Ghislain, Belgium.
According to local business publication De Tijd, the company is planning to invest €250 million ($311.4m) into the new facility, and another €3 million ($3.73m) into a nearby solar power farm.
The announcement was welcomed by Belgium's Prime Minister, Charles Michel, who said that it came at an important moment for the country and would create new employment opportunities.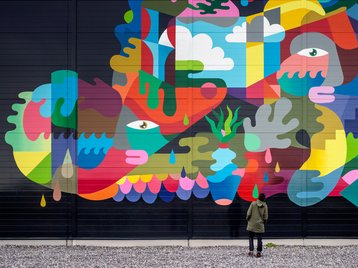 Even bigger

Google opened its first data center in Belgium in 2010, at the cost of €250 million. It expanded the site with a second building in 2015, paying €300 million for additional space.
The 90-hectare campus is notable for its use of efficient cooling, enabled by the water drawn from the nearby Nimy-Blaton-Péronnes canal. The third data center on location will further boost the company's cloud capacity and is expected to open in the middle of 2019.
Research quoted by De Tijd suggests that Google could contribute as much as €2.2 billion to the Belgian economy in the period between 2007 and 2020.
Google's European data center projects are limited to just four countries: Belgium, Finland, Ireland and the Netherlands. There are also persistent rumors that the company is looking to build cloud infrastructure in Luxembourg, and it has recently acquired 109 hectares of land in rural Sweden.
Earlier this week, Google opened additional cloud regions in the Netherlands and Canada.