Google has introduced a new, cheaper networking option for its cloud services, offering to deliver Google Cloud Platform over ISP networks.
The new Standard Tier comes with greater latency and lower bandwidth, and higher risk of network congestion and outages, but at a considerably lower cost.
Google will continue to deliver cloud services using its private fiber network - the largest network of its kind in the world - under the Premium Tier, but will eventually charge more for traffic that travels further.
Network service tiers are currently in Alpha testing stage and there's no date for the official launch.
It was premium all along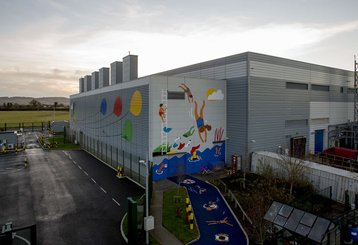 "We're excited to announce Network Service Tiers Alpha, making Google Cloud Platform (GCP) the first major public cloud to offer a tiered cloud network," Prajakta Joshi, product manager for Cloud Networking at Google, said in a blog post.
"We let you optimize for performance by choosing Premium Tier, which uses Google's global network with unparalleled quality of service, or optimize for cost, using the new Standard Tier, an attractively-priced network with performance comparable to that of other leading public clouds."
This statement seems to ignore the existence of services like Microsoft Azure ExpressRoute or AWS Direct Connect, two examples of premium networking tiers from Google's competitors. Microsoft has made massive investments in its own fiber backbone in recent years, and in 2016, AWS made its first investment in a submarine network cable.
And yet Google still runs the world's largest private network, originally built to deliver its own services like YouTube, and then opened to GCP customers. This network links Google's data centers to more than 100 Points of Presence, where the traffic enters public networks to reach its destination.
"Over the last 18 years, we built the world's largest network, which by some accounts delivers 25-30% of all internet traffic," boasted Urs Hölzle, SVP for Technical Infrastructure at Google.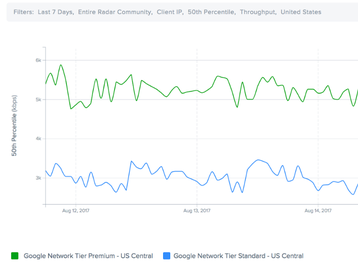 The Standard Tiers will send traffic over a multitude of public networks instead, resulting in lower performance and availability, but priced 24-33 percent cheaper than Premium Tier for North America and Europe. This option could be a good fit for non-critical applications and organizations on a tight budget.
Google Cloud customers will be able to specify networking tier they need at the resource level, so the same organization could run server instances that rely on different network tiers.