Google's parent company Alphabet has reported its latest quarterly earnings, with revenue rising 26 percent to $26.2 billion (excluding traffic acquisition costs).
As ever, the company failed to provide detailed stats of its Google Cloud business, but the division as a whole grew rapidly, with Google CEO Sundar Pichai highlighting several major new customers.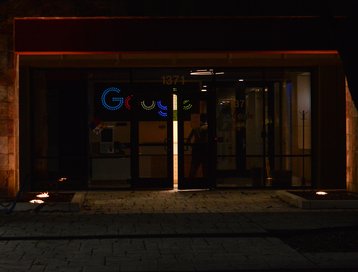 Still behind AWS
Google's "other revenues" category, which includes its cloud business, hardware sales and Google Play sales, reached $4.4 billion in revenue, a 36.5 percent increase year-over-year.
"Our cloud business has great momentum," Pichai said in an earnings call, transcribed by Seeking Alpha. "It's a natural extension of our long time strength in computing, data centers and machine learning."
He added that the company had scored "key wins Domino's Pizza, SoundCloud and PricewaterhouseCoopers. Target is migrating three areas of its business to Google Cloud Platform."
Pichai noted that financial institutions were moving to the cloud, with Brazil's Banco Itaú becoming the latest customer. 
"We also have our rapidly growing business for our specialized cloud AI services. AirAsia expanded its relationship with us to use machine learning and data analytics," he added.
But all this comes at a cost - "accrued CapEx for the quarter was $5.3 billion, reflecting investments in production equipment, data center construction, and facilities," Alphabet CFO Ruth Porat said during the call. This is up from $2.48bn the year before.
Porat added that as "machine learning is more compute intensive," it would require more investment, "but it also opens up more services and products across Alphabet, and that's what we are investing in to make sure that we've got the capacity with best-in-class compute capacity."
Alphabet's overall operating expenses were $10.9bn, up 24 percent year-over-year. In addition, it is set to pay a $5bn fine to the European Union, which has accused it of "serious illegal behavior" to secure its dominance in mobile search.
And behind Microsoft
Alphabet's results come just a few days after Microsoft published its own, last Friday revealing that its fiscal 2018 revenue exceeded $100bn.
"Our early investments in the intelligent cloud and intelligent edge are paying off, and we will continue to expand our reach in large and growing markets with differentiated innovation," CEO Satya Nadella said.
Revenue for the Azure cloud service grew 89 percent over last year, with the overall server and cloud division increasing 26 percent.
Amazon, which is set to report its earnings this Thursday, remains the dominant cloud provider by market share. It is followed by Microsoft.