APAC logistics real estate firm GLP has launched a new data center platform and detailed its development pipeline across Europe, APAC, and South America.
The company this week announced the launch of Ada Infrastructure, a new global data center business encompassing its data center projects outside China.
The unit has launched with 850MW of secured IT capacity in development across Japan, the UK, and Brazil, and claims nearly 1.5GW of future capacity.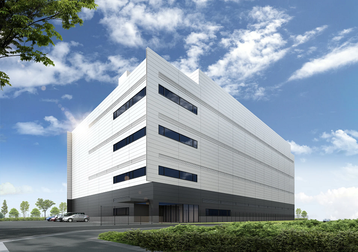 "Data centers play a critical role in making the modern world run more efficiently and are where some of the world's biggest challenges are being solved," said Ming Mei, co-founder and CEO of GLP. "Scientific discoveries, medical advancements, communication systems, new and more accessible financial services, global commerce, and now the AI revolution are all made possible within data centers. With Ada, we are proud to be a part of the future of digital infrastructure while also serving our communities and planet."
The unit will be led by former Microsoft exec Jennifer Weitzel, who joined GLP last year. The company has recruited executives from Microsoft, Digital Realty, Kyndryl, and Meta.
"Like our namesake, Ada Lovelace, considered the world's first computer programmer, we believe in technology's potential to benefit society, an idea she described as 'poetical science'," said Weitzel. "In this spirit, we are committed to meeting the ever-growing capacity needs of the world's most transformative companies, while making a positive impact on communities and the planet. We are building a company that customers want to work with and employees want to work for, not just now, but for years to come."
Founded in 2009, GLP is a global investment manager in logistics, digital infrastructure, and related technologies.
The company has previously said that it had built "a competitive data infrastructure business" after investing in Chinese data centers in 2018. In 2019, GLP acquired a 60 percent stake in local data center company Cloud-Tripod.
In China, the company also has data centers in Changshu and Huailai, and says it could reach 1.4GW of in-market capacity in the future. The Chinese facilities are being kept separate from Ada.
While it had previously mentioned data center ambitions beyond China, it is only recently the company revealed any details or made any announcements on the matter.
Earlier this year GLP broke ground on a new data center in Tokyo, Japan. Set on a 3,400 sqm (36,600 sq ft) site, Tokyo West 1 (TKW1) will be a three-building campus totaling 31MW IT load. Building 1 is expected to be ready for service by February 2025 and offers 10MW across 8,700 sqm (93,650 sq ft). Buildings 2 and 3 will offer 10MW and 11MW respectively.
Last year the Singapore-based firm said it planned to invest ~$12 billion over the next five years to deliver 900MW of data center capacity in Japan, which it said would make the company one of the leading data center operators in the country.
On its new website, Ada said it has 900MW in power commitments in Japan and is planning five campuses totaling 600MW; four in Tokyo (TKW1, TKW2, TKE1, and TKE2) and one in Osaka.
Osaka East 1 will offer 16MW from a single four-story building from 2026. Tokyo West 2 will offer 295MW across eight five-story buildings by 2026; Tokyo East 1 will offer 66MW across three four-story buildings by 2026; and Tokyo East 2 will offer 190MW across four four-story buildings from 2027.
In the UK, Ada said it is developing a 210MW campus in east London's Docklands. The site will be ready for service in 2026 and consist of three eight-story buildings.
Last year PropertyWeek reported GLP was considering nixing plans to build a multi-story warehouse in the Newham area of east London in favor of a potential data center scheme.
The company is planning two campuses in Brazil – Rio de Janeiro and São Paulo – totaling 100MW. Rio will offer 60MW across three single-story buildings from 2025, while São Paulo will offer 40MW across two single-story buildings from 2025.
Back in early 2021, GLP was believed to be considering cashing out of the data center sector – and looking to sell its business to Chinese cloud & data center firm GDS Holdings for $8-10 billion. However, interest in the deal reportedly cooled amid a valuation disagreement.