Provision's recently refitted data center in downtown Dallas will soon house Global IP Network servers as part of the Texan colo and interconnection provider's expansion.
From run down to up market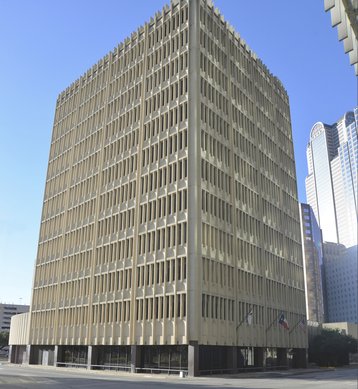 Known as 2020 Live Oak, the 137,000 sq ft (12,541 sq m) facility is Tier III certified, offering 14MW of scalable utility power and 2N contingency design. It has two meet-me-rooms, each with separate entryways recently built in by FiberLight.
Originally erected in 1938, the four story building (atop of which an additional eight floors were constructed in 1963) served as quarters for the Great American of Dallas Insurance Co before becoming a carrier hotel which ended in foreclosure.
In February, Provision's CEO told DCD that the former carrier hotel was unable to sustain itself financially due to the building's poor electrical system, which the company refurbished upon acquiring the site. 
Global IP provides colocation services from another facility in nearby Plano, which connects to the facility via a 400Gbps Dense Wavelength Division Multiplexing (DWDM) network. The company has yet to specify how much space it intends to occupy in the facility, but the implication of being an anchor tenant is that it is hoped to attract other tenants to the site.
Dallas is one of the United States' most lucrative colocation markets; a recent study found that in the fourth quarter of 2016, the city's colocation revenue grew twice as much as the national average did in the same period.
The company's president Reyner Natahamidjaja said that the company chose the facility for its "competitive pricing," "maximum availability, density and efficiency, along with access to a low-latency network in the CBD."