Gibtelecom has launched a data center business in Gibraltar, in the south of the Iberian Peninsula. The unit, named Rockolo, was created in January as part of a wider restructuring of Gibtelecom, the leading telco in the British-owned territory.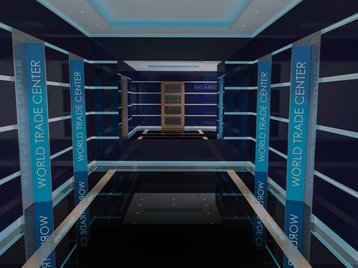 King of the rock
Founded in 2001, Gibtelecom is partially owned by the government, with Slovenian government-backed telecom Telekom Slovenije having bought a fifty percent stake in the company in 2007. It serves the parcel of land dominated by the Rock of Gibraltar which is home to some 30,000 people.
Gibtelecom runs a data center called Mount Pleasant and has opened a second facility in February, in Gibraltar's new World Trade Center. This gives the newly created Rockolo some 17,200 square feet of data center space (although it is unclear what proportion of the facilities is dedicated technical space).
The Mount Pleasant facility has received a Silver certficate under CEEDA - an energy efficiency assessment framework that looks at design, infrastructure and operations of a data center.
The company plans to expand its services and build further facilities "in due course," according to Adrian Moreno, director at Rockolo.
Gibtelecom CEO Tim Bristow said: "Having a separate entity dedicated to the provisioning of data center services will allow for a greater focus and specialization on what is a highly demanding and technology dependent business."
Tax-light
Gibraltar is a British overseas territory spanning only 2.6 square miles, and was once known as a tax haven, but is now a self-proclaimed "low-tax area," with a flat 10 percent non-resident corporate tax, introduced in 2011. As a member of the EU, the country has a sound economic infrastructure in place, and despite the new tax laws, is still considered by many an attractive location for business.
The WTC facility places Rockolo in a favorable location to enter partnerships with international corporations based in the area.