The Government of Ghana has just opened a state of the art $300m three-hall data center to boost the performance of government services and help the private sector. The new facility was opened this week by Dr Edward Omane Boamah, Ghana's Minister of Communications, at a meeting in the capital, Accra, on behalf of the Government body which planned the facility, the National Information Technology Agency (NITA). He said that the new facility will be able to host local content in a highly secure, available and resilient environment.
The data center has been built by NITA in tandem with its commercial partners Alcatel and Huawei Technologies Ghana and will not merely host Government servers - it will also provide colocation space for private enterprise.
Dr Boamah said that the new facility would be well-protected by the Ghanian Government and that worries over poor cleaning and burglary of Ghanian Government information technology was a thing of the past.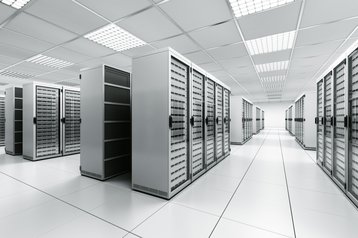 Local businesses benefit 
Speaking to News Ghana Mr Eric Akumiah, project manager, NITA, said that Ghanian businesses would benefit from the cost efficiencies of using the facility compared to purchasing their own servers.
They would also benefit from the use of a reliable power supply, relentless cooling and 24/7 security of data and equipment. Other benefits for users will include regular server maintenance, the flexible customization of server specifications and high bandwidth at low cost.
The main site will comprise 600 server racks and will initially provide Ghanian government agencies with email, antivirus and document management systems with more applications added over time.
The main part of the new data center, what Dr Boamah called the 'primary' data center is situated in Accra, on the coast, with what he called a: "Secondary replica in Kumasi…" which is 125 miles inshore. This replica is sited at the Kwame Nkrumah University of Science and Technology (KNUST) campus in Kumasi.