German hosting and infrastructure specialist Hetzner Online is set to open a 150,000 square meter data center campus in Finland that will take advantage of the new Sea Lion submarine cable landing near Helsinki.
Sea Lion will cross the Baltic Sea, linking Finland and Germany, with Hetzner being one of the principal investors in the project. The cable is expected to come into operation in when spring 2016.
According to Finnish news agency Yle, the data center project could bring in as much as €200 million worth of investment into the region.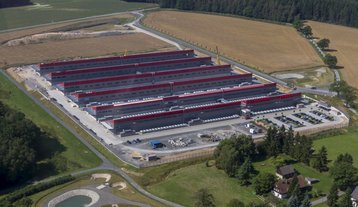 Making connections
Hetzner Online was established in 1997 as a privately owned web hosting company, and like many others, gradually diversified into colocation and then cloud services. It currently owns and operates two data center campuses in Germany: in Nuremberg and Falkenstein, both powered by renewable energy sources.
Meanwhile its sister company Hetzner (Pty.) Ltd operates two campuses in South Africa: in Midrand and Cape Town.
The company has announced plans to build a new facility in town of Tuusula, 30 minutes north of Helsinki. A distance far enough away from the coast was chosen in order to prevent the sensitive technical equipment from being damaged by a high level of salt in the air.
Hetzner previously said it was going to build a data center on the Baltic coast of Finland, but the exact location was unclear, until now.
The company chose Finland due to its cold climate, its location as a geographic intersection of Eastern and Western Europe, and its low electricity prices – currently the lowest across the Nordics, and that means some of the lowest in the world.
"In the end, what actually made this particular location so attractive was people associated with it – the professional cooperation that we experienced from the Tusuula municipal administrators and from the national economic development office 'Invest in Finland' played big role," said Martin Hetzner, founder and CEO of Hetzner Online.
Construction on the site will begin early next year.
The €65 million Sea Lion project will deploy 1,100km of fiber between Helsinki and Rostock in the north of Germany. To make matters easier, cable is being laid along the Nord Stream gas pipeline, which stretches from Vyborg in Russia to Greifswald in Germany.
The new cable will provide a total transmission capacity of 15 terabits per second, and Hetzner will use part of the bandwidth to run its own low-latency services.