Carrier-neutral data center operator GDS Holdings will build a new data center campus in Hebei province, China, which will be fully leased by e-commerce giant Alibaba.
The full scale of the project is not known, but the first phase is expected to deliver approximately 5,000 sq m (53,820 sq ft) of IT space.
A key hub location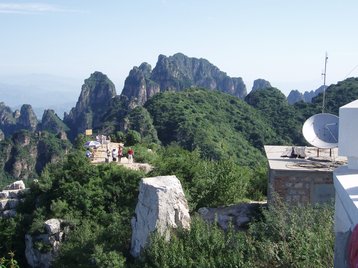 Hebei province in northeast China borders the Beijing and Tianjin municipalities, as well as the provinces of Liaoning, Inner Mongolia, Shanxi and Henan.
The province is also home to Alibaba's first self-designed, self-built data centers, which were opened last year.
"We are excited to be partnering with Alibaba for a major build-to-suit project in one of their key hub locations," William Huang, GDS chairman and CEO, said.
"While our core focus will remain on Tier 1 markets, we will also work closely with our major cloud and Internet customers to help them expand their footprint outside Tier 1 markets. This allows us to strategically position ourselves for additional growth opportunities and will further strengthen our key customer relationships."
GDS has worked with Alibaba before - in June 2017, the Shanghai-based company announced that its upcoming Beijing 3 facility would be fully leased by Alibaba, in addition to the partially-leased Beijing 1 data center.
A month later, the first phase of its Shenzen facility was fully leased to "one of the leading cloud and Internet companies in China."