GDS Holdings Limited (GDS) has started construction of its fifth data center in Shanghai. To be developed in two phases, SH5 will have 4,700 sq m (51,000 sq ft) of IT space when completed, and will be targeted mainly at financial service institutions.
SH5 is in the Tangzhen district of Shanghai which GDS says has a concentration of financial processing centers, and is also located near to the company's Waigaoqiao data center campus. There are close to 100 customers from the FSI sector in the latter, according to GDS.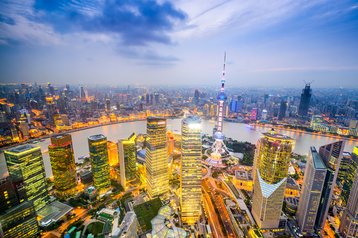 Finance focus
"We are excited to add a new project in Shanghai, SH5, to our high-performance data center portfolio," said William Huang, the chairman and chief executive officer of GDS Holdings in a statement.
"Strategically located within a cluster of bank and credit card processing centers, SH5 will enable us to grow our ecosystem of FSI customers, while also fulfilling fast-growing demand from our existing FSI customers," he said.
The new data center will add over 15 percent to GDS's total capacity in the Shanghai market to strengthen its leadership position, says Huang. GDS is a major carrier-neutral data center service provider in China, and operates more than a dozen data centers in mainland China and Hong Kong.
STT Telemedia partnered with GDS in 2014 to expand and develop its portfolio of data centers under Singapore-based STT GDC with an investment that sees it gaining an approximate 40 percent stake in GDS. GDS subsequently held an initial public offering and was listed on Nasdaq at the end of last year.