A London college was forced to call in a team of technical cleaners after the fire suppression system in its server room unloaded inert gas and debris onto the live IT equipment, and a fire extinguisher was "accidentally deployed."
The college's servers went down for an unspecified amount of time, but ABM Solutions' sales director Mike Meyer assured that downtime was "very low" and that "none of the IT equipment experienced any long-term damage."
The technical crew performed an air quality test; an internal and external sweep of the racks to an ISO14644-1 Class 8 standard, meaning that the amount of particulate matter measuring 0.5 microns in the air did not exceed 3,520,000 per cubic meter.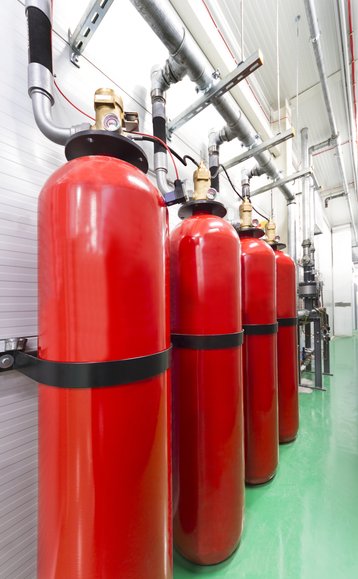 Oh dear
The team was called in midday on the day of the incident, arriving two hours later and working through the night to restore the systems to their original state for students to use the following day.
Gaseous fire suppression systems cause sonic issues as gas flow errupts from the nozzle, sending out a shockwave when they are set off, potentially damaging sensitive equipment.
When this happens, acoustic calculators can be used to estimate the potential impact of a shockwave taking building type and materials used into account.