In its annual predictions for IT market revenue, research and advisory firm Gartner expects total world spend to reach $3.74 trillion in 2018, up 6.2 percent on last year and the highest annual growth rate it has forecast since 2007. 
This was largely driven by enterprise software, IT services and the devices market, as data center systems revenue growth has slowed. 
It's alright for some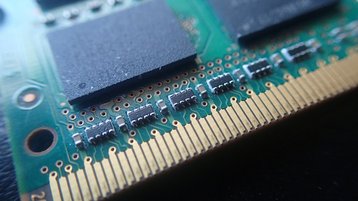 The enterprise software market is forecast to grow by 11.1 percent this year, up from 8.8 percent in 2017, which is attributed to companies "capitalizing on the evolution of digital business" - or put simply, enterprise's increased reliance on digital operations as opposed to the manual practices of the past. 
IT service revenue is expected to grow by 7.4 percent this year, while the prediction for the devices market (PCs, tablets and mobile phones) is that it will bring in $706bn in revenue this year (or a 6.6 percent increase). 
The forecast for worldwide spending on data center systems, however, is more mixed, as Gartner sees growth slowing to 3.7 percent this year compared to 6.3 percent last year - when, according to CBRE, data center investments totaled $20bn, a 100 percent increase on the previous year.
To make matters worse, a shortage of memory - which incidentally benefited Samsung -  has caused bigger price hikes than were expected, and while the dearth of available components was hoped to ease early this year it is now seen as unlikely to happen before the end of 2018. 
According to John-David Lovelock, Gartner's research vice president, the IT industry as a whole has benefited from the declining US dollar, which caused "currency tailwinds," given that the US is an important international hub for IT.
Lovelock expects that IT spending will continue to maintain this strong growth to "expected levels" aligned with global economic growth, adding that despite "tremendous volatility due to the uncertain political environment, the North American Free Trade Agreement renegotiation and the potential for trade wars," the US dollar is "expected to trend stronger" throughout 2018 and into 2019.